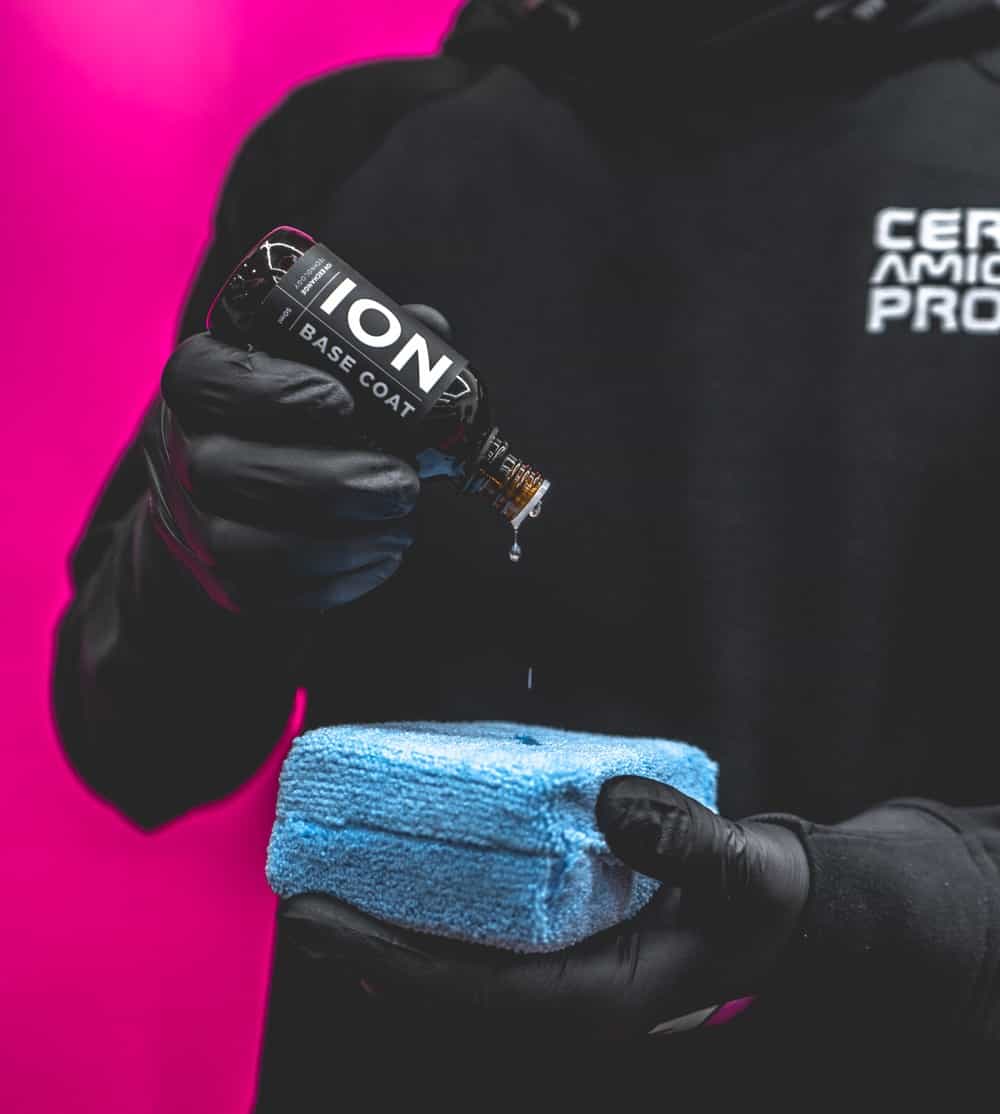 With over a decade in the industry, we are the professionals that you can trust to protect your investment with the best ceramic coating products on the market. We exclusively offer Ceramic Pro Coatings.
Ceramic Pro is a global leader in automotive and industrial surface protection solutions. From our flagship Ceramic Pro 9H nano ceramic coatings to our exclusive Ceramic Pro ION.
This two component ceramic coating system utilizes revolutionary ION Exchange Technology to fuse multiple coating layers into a single, durable, and robust protected surface. Once cured to the paint, the coating hardens, forming a durable and surprisingly flexible glass-like protective layer on the car's surface.
The result is a ceramic coating that produces twice the durability, hardness, and longevity of traditional nano-ceramic coatings.
This Next Generation Ceramic Coating is exclusively available only at Ceramic Pro Elite Dealers.
Ceramic Pro San Carlos, Ceramic pro near me, PPF San Carlos, PPF Near me, Kavaca PPF, ceramic pro installation, ceramic coating pro, ceramic coating near me, tesla ceramic coating, ceramic coating
NEXT LEVEL

SURFACE PROTECTION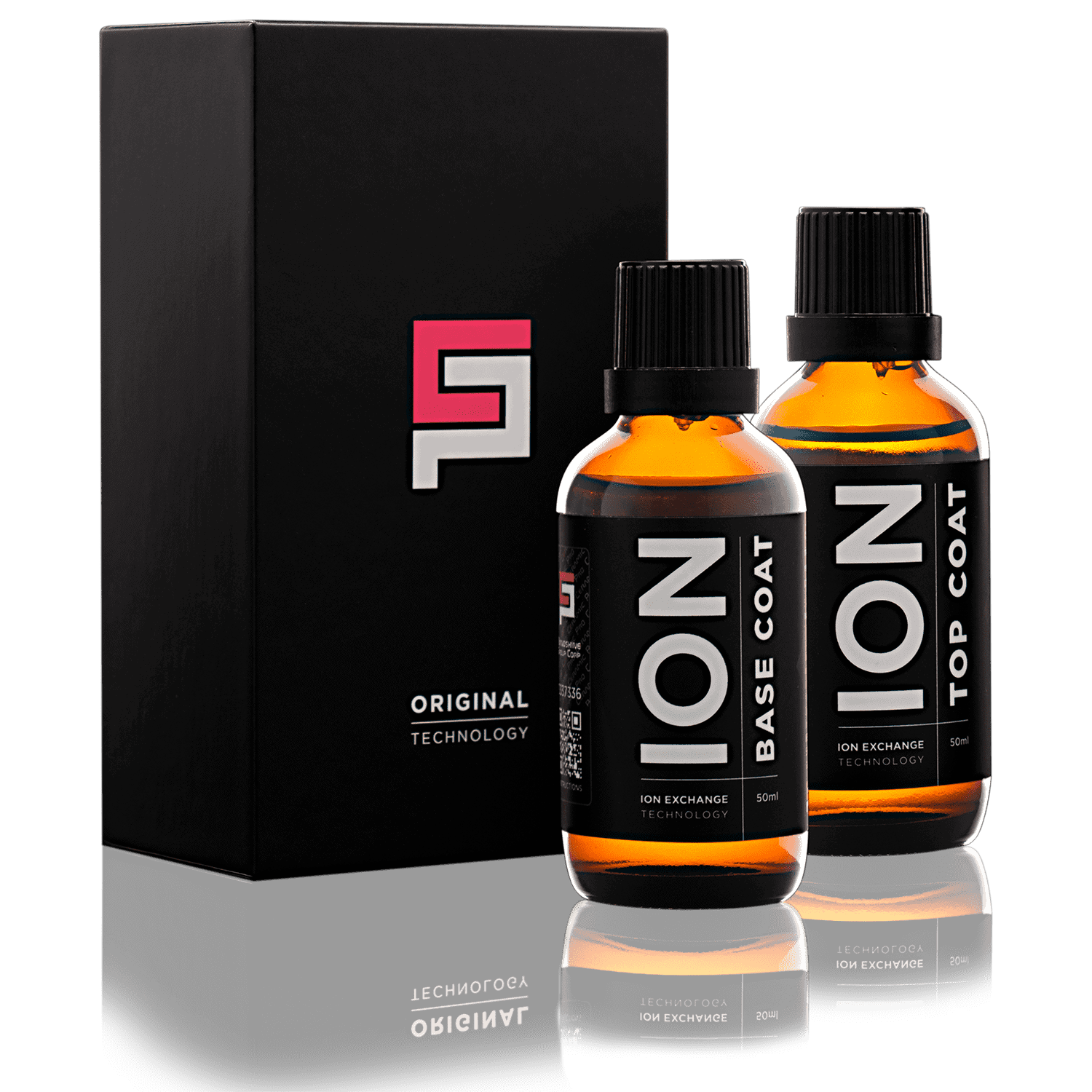 This first stage of ION coating provides thickness to the product, which is responsible for many protective qualities such as resistance against corrosion and abrasion. It can only be removed with very intesive compounding & polishing.
This is the second stage of the ION coating. It activates the ion exchange reaction and provides an unmatched hydrophobic property which provides qualities such as the self-cleaning effect, improved gloss, and many others. Unlike other normal cross-linking ceramic coatings ION Top Coat is a full-bodied coating, which means that it has its own thickness which greatly improves its protective properties. To top it off, it features an advanced more durable, and effective molecular structure reducing the chance for staining & faster setting times.
Ceramic Pro San Carlos, Ceramic pro near me, PPF San Carlos, PPF Near me, Kavaca PPF, ceramic pro installation, ceramic coating pro, ceramic coating near me, tesla ceramic coating, ceramic coating

Ceramic Pro Plastic is a unique coating for plastic and rubber surfaces suitable for both interior and exterior use. Plastic and rubber surfaces coated with Ceramic Pro Plastic will feature a super hydrophobic effect with excellent wear resistance. The coating will add a moderate sheen to the surface making it a great permanent finish for both exterior and interior plastics no matter if they are new or need restoration.
Excellent Durability
Easy to Clean
Hydrophobic Effect
UV Resistance
Wear Resistance
Ceramic Pro Glass is a coating specifically designed for glass. It has excellent durability with a Super hydrophobic effect that allows water to simply bead up and flow off the glass while you are driving. Ceramic Pro Glass lasts for up to 12 month in automotive use
Excellent Durability
Hydrophobic Effect – 115°
Fills Scratches and Swirl Marks
Excellent Wear Resistance
Keeps Glass Cleaner
Allows Water to Roll off Glass
Anti-Icing
Ceramic Pro Leather will preserve the factory look and feel as it slows down the aging process. The coating will prevent contaminants from staining the substrate.
Excellent Durability
Easy to Clean
Super Hydrophobic Effect
Superior Wear Resistance
UV Resistance
Keeps Leather Soft
Preserves Factory Look & Feel
Ceramic Pro PPF & Vinyl was designed as a protective coating for polyurethane film and vinyl. It protects from contamination and weathering resulting in film that is much easier to clean. It also helps reduce vinyl's orange peel look. The complete protection program involves a base coat and top coat application.
Super Hydrophobic Effect
Weather & UV Resistance
Anti-Graffiti
Reduced Orange Peel
Less Maintenance
Extended Lifespan
High Gloss Finish
Ceramic Pro Textile is a reliable inorganic compound. Ceramic Pro Textile modifies the surface of real textile or suede so that when liquids come in contact, it forms beads that simply roll off keeping the textile completely dry. Note: For synthetic fabrics use 9H, Top Coat or Strong.
Excellent Durability
Super Hydrophobic Effect – 140⁰ of water beads
Excellent Wear Resistance
Repels Spills & Stains
Keeps Fibers Clean
Contact Us Today for a Quote